Affordable Lucas Outdoor Transformations
At Reed Fence and Deck, we're dedicated to enhancing the beauty and functionality of your outdoor space. We understand the value of your property and believe that affordable outdoor transformation should be accessible to everyone in Lucas and the surrounding areas. With a focus on affordability and craftsmanship, we've become the go-to source for stunning fences, decks, pergolas, patio covers, and patios. Trust us with your next outdoor project.
At Reed Fence and Deck, we're more than just a fencing and decking company. We're your partners in turning your outdoor space into a haven of beauty and functionality. We understand that your property is not just a house; it's your home, your sanctuary, and a significant investment. That's why we're dedicated to enhancing it with the same care and attention to detail as if it were our own.
We firmly believe that the benefits of outdoor transformation shouldn't be reserved for the few. Everyone in Lucas and the surrounding areas deserves a chance to enjoy a beautifully designed and crafted outdoor space. Our commitment to affordability is a testament to this belief. We've worked tirelessly to make top-tier outdoor improvements accessible to a wide range of budgets. We're not just in the business of building fences, decks, pergolas, patio covers, and patios; we're in the business of transforming lives and landscapes.
About Us
Why Choose Reed Fence and Deck?
Quality Craftsmanship
Our team of skilled craftsmen takes great pride in their work. Every project, whether it's a backyard fence or a complex pergola, is executed with precision and a keen eye for detail. We don't just build; we create masterpieces that stand the test of time.
Affordability
We believe that transforming your outdoor space shouldn't break the bank. Our competitive pricing and flexible payment options make your dream outdoor project more attainable than ever.
Local Expertise
Based in North Texas, we understand the unique demands of the local climate and landscape. We're not just a company; we're your neighbors, and we're invested in creating outdoor spaces that thrive in this environment.
What we do
Transform Your Lucas Home with our Fence, Deck and Patio Services
Creating custom, hand-crafted structures is our passion. In addition to being a premier Lucas, TX fence company – building superior quality privacy fences – we also excel in creating truly unique patios, arbors, gazebos and other wood structures.
Testimonials
a Trusted Lucas TX Fence Company
See what others have to say about our 5 star services and envision the possibilities for your own outdoor oasis in Lucas.

"Fabulous job on our wooden fence. We are so very pleased with the entire experience, from the presentation, the bid (very detailed), chatting with Brandi in the office, watching the crew (meticulous & neat), and Shane's immediate response to our questions. We highly recommend Reed Fence!"

"Pergola plus poly-cover installation. Quality work, reasonable cost, met/beat promise dates. Very responsive. Office also very responsive. 5-star and would recommend"

"Pavilion and pergola exceeded expectations. High quality materials and craftsmanship. Was constructed on site from the ground up in a timely fashion. We couldn't be happier with the finished product. I would highly recommend Reed Fence and Deck to anyone looking to upgrade their outdoor living space."
At Reed Fence and Deck, Your Outdoor Dreams Begin Here
The heart and soul of our approach are the values of affordability and craftsmanship. These values are at the core of everything we do. Our team is composed of experienced artisans who not only build structures but create works of art. Craftsmanship isn't just a buzzword for us; it's the backbone of our operations. Each nail, each piece of wood, and each component we use in our projects is chosen with meticulous care to ensure the highest quality and longevity.
When you choose Reed Fence and Deck, you're choosing a company that understands the unique demands of outdoor living in the Lone Star State. We know that Texas weather can be both scorching and unforgiving, and we design our structures to withstand it all. Our products not only look stunning but are built to last, giving you peace of mind and assurance that your outdoor investment is sound.
In the vast landscape of outdoor transformation, Reed Fence and Deck has emerged as the go-to source for creating your dream outdoor space. Whether it's the charm of a beautifully crafted fence, the warmth of a well-designed deck, the sophistication of a pergola or patio cover, or the comfort of a functional patio, we are your trusted partners in achieving these dreams.
We invite you to experience the Reed Fence and Deck difference – where outdoor transformations are not just a service but a passion. Let us elevate your outdoor living experience, ensuring that every moment spent in your yard becomes a cherished memory. With affordability and craftsmanship at the forefront of our mission, we promise to turn your outdoor vision into a reality you'll be proud of.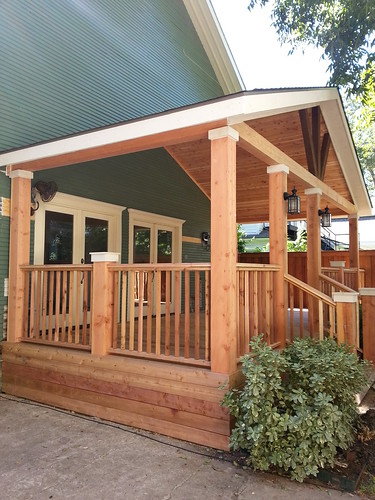 contact us
Reed Fence and Deck: Your Outdoor Living Partner
At Reed Fence and Deck, we strive to deliver outdoor transformations that exceed your expectations. Our commitment to affordability and craftsmanship ensures that your investment is worth every penny. We believe that the beauty and functionality of your outdoor space should be accessible to all. Let us be your partner in creating a better, more beautiful outdoor living experience for your Lucas home.