Your backyard is not just an outdoor space; it's the backdrop for family gatherings, a sanctuary for relaxation, and your personal slice of the great outdoors. Custom pergolas by Reed Fence & Deck Co are the perfect addition to transform any ordinary backyard into a luxurious retreat. Here's how we can create an inviting and stylish outdoor living area with the magic of custom pergolas.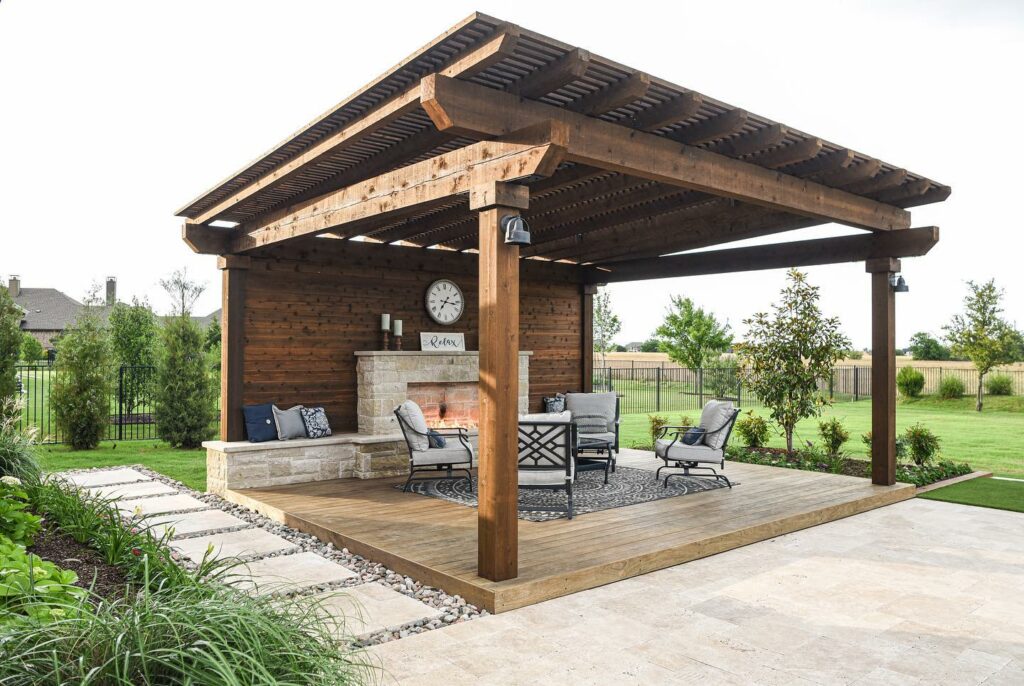 Designing Your Dream Pergola
Customization is Key: Every backyard is unique, and so should be your pergola. Our design consultants work with you to create a pergola that reflects your personal style and fits perfectly with the dimensions and aesthetics of your outdoor space.
Creative Concepts: Whether you envision a classic garden pergola draped with vines or a modern, sleek structure for entertaining, we have the expertise to bring your vision to life.
Choosing the Right Materials
Durability Meets Style: We help you select the best building materials that not only look great but also endure the test of time. From robust cedar to modern aluminum, our materials are chosen for their longevity and minimal maintenance requirements.
Pre-Staining for Perfection: Our pre-staining option ensures that your pergola not only has a beautiful finish upon installation but also offers an added layer of protection against the elements.
The Benefits of a Custom Pergola
Enhanced Aesthetic Appeal: A well-crafted pergola acts as an architectural anchor in your backyard, enhancing the overall look of your outdoor space and increasing the curb appeal of your property.
Functional Outdoor Living: Pergolas extend your living space outdoors, providing a shaded area to relax, dine, or entertain, regardless of the weather.
Increased Property Value: Adding a custom pergola can boost your home's market value, making it a wise investment for the future.
Integrating Pergolas with Your Landscape
Harmonious Blend: Our designs ensure that your new pergola blends harmoniously with your existing landscape. It can serve as a natural extension of your home, complementing your garden, patio, or pool area.
Garden Oasis: For those with a green thumb, pergolas provide the perfect framework for climbing plants, adding lush greenery and privacy to your backyard retreat.
Expert Installation by Reed Fence & Deck Co
Professional Craftsmanship: Our skilled craftsmen at Reed Fence & Deck Co ensure that your pergola is installed with precision and care, meeting the highest standards of quality.
Efficient Process: We value your time, which is why our installation process is streamlined to minimize disruption to your daily life, allowing you to enjoy your new backyard retreat as soon as possible.
Custom pergolas are more than just an addition to your backyard—they're a lifestyle upgrade. They provide a perfect balance of form and function, creating a versatile outdoor retreat for relaxation and entertainment. At Reed Fence & Deck Co, we're dedicated to transforming your vision into reality with a beautiful, custom-designed pergola that you and your family will enjoy for years to come.
[Ready to turn your backyard into the retreat you've always dreamed of? Contact Reed Fence & Deck Co today and let's start designing your custom pergola.]